Serving Central Florida's Equipment Needs for over 30 years
C&M Darts will deliver and set up all equipment. We provide all service, parts and maintenance with a 1 day turn around on ordinary repairs. One of our employees will visit your location weekly or bi-weekly to empty the machines and provide standard maintenance.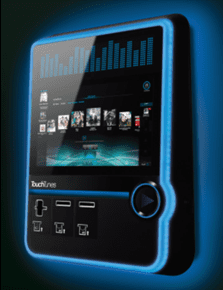 Virtuo, Playdium & Angelina Touch Tunes
Engaging, Social, and Fun
CREATE A NEW SOCIAL EXPERIENCE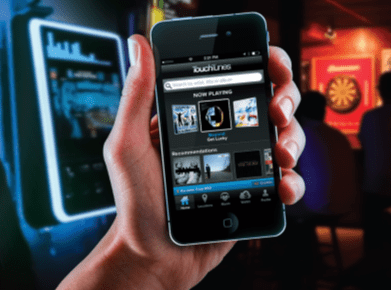 As Arachnid's newest and most advanced dartboard to date, the Galaxy 3 Live sports exciting new features for players, including worldwide online play, tracked player rankings and statistics, and a literally revolutionary target board. With so many new opportunities for head-to-head play, this dartboard is sure to ignite the competitive spark in league and casual players alike!
Features of the Galaxy 3 Live include: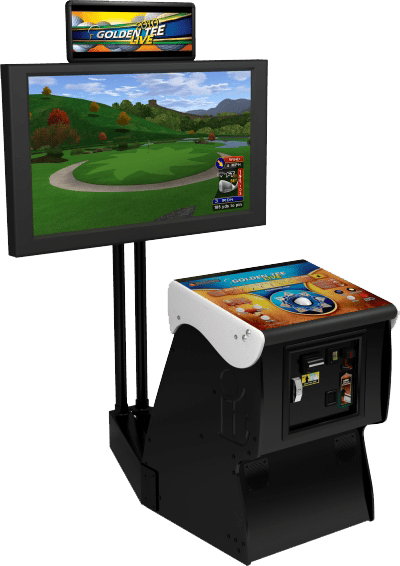 LIVE uses groundbreaking wireless data transmission technology that allows players to compete in worldwide contests, track their play stats, and a host of other online game features.
Pitting video golfers across the world in head-to-head contests for prizes or glory, Golden Tee LIVE takes excitement to new heights by combining it with real-time competition. From the comfort of their local taverns and restaurants, tens of thousands of players can play live and compete simultaneously while scores are updated universally, hole-by-hole.
Golden Tee LIVE 2015 offers players 5 brand new 18-hole courses, bringing the total course count to an unprecedented 50.
The revolutionary new Valley Great Eight™ is the first table in the industry to incorporate all new advanced features into one pool table. The self-contained battery operated bill acceptor offers an unlimited variety of options, such as timed play, happy hour bonuses, league play and much more. The dual density cushions, Valley Ultra cloth and the Saluc ball are all designed to maximize your profits and increase player satisfaction.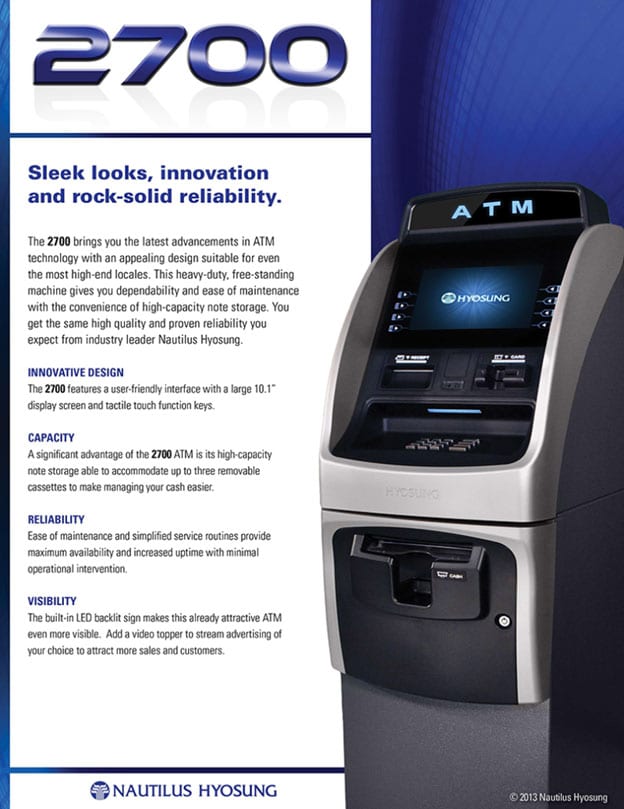 Sleek looks, innovation and rock-solid reliability.
The 2700 brings you the latest advancements in ATM technology with an appealing design suitable for even the most high-end locales. This heavy-duty, free-standing machine gives you dependability and ease of maintenance with the convenience of high capacity note storage. You get the same high quality and proven reliability you expect from industry leader Nautilus Hyosung.